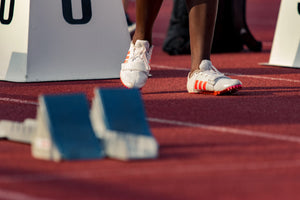 Our brand ambassadors are not all professional athletes, but they all take their sport seriously and are always looking for that extra edge over the competition. Have a read of what they've got to say, and if you want to join them, then find out more about becoming an ambassador yourself.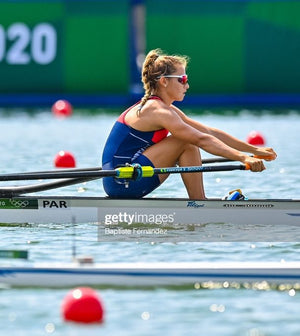 Alejandra Alonso
Alejandra Alonso is from Paraguay, South America and currently based in Miami, USA. She has been rowing for over 10 years and competed at the Tokyo Olympic Games 2020 – her ambition is to compete at the 2024 Paris Olympic Games.
'I recommend Beet It Sport because it is natural and makes me feel energetic and ready to perform. You can mix with your favorite post/pre workout – I love it!'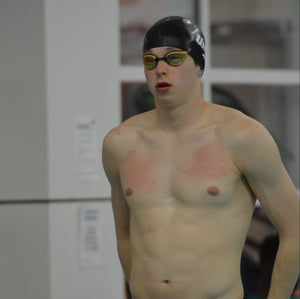 James Macdonald
James Macdonald is a junior on the University of Massachusetts Amherst Swimming & Diving team. Whilst using Beet It Sport, James won the following: 3x Scottish National Age Group Champion; 2nd Fastest 200 fly Program time of all time and A10 Conference Finals Winner.
"The difference in my performances when using and not using Beet It Sport are day and night. Every best time at a major meet has been in-part a result of Beet It Sport and the boost it gives me in the water. I feel like I have more endurance and can maintain my speeds for much longer. Using Beet It Sport during practices also has a notable effect as I find I am more consistent and improve at a faster rate. I recommend using Beet It Sport to every single one of my teammates and now they all swear by it too."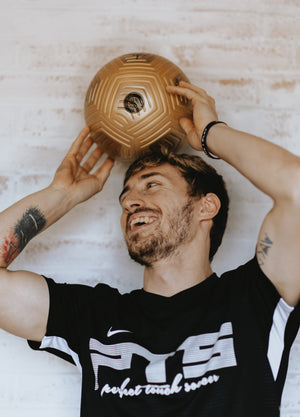 Gino Boscia
Gino Boscia is a semi-professional soccer player in the Lehigh Valley, Pennsylvania, although he is better known as one of the best trickshot/tekker artists in the world – his trickhot/tekker videos have amassed over 6.5million likes on TikTok and he has a combined 560K followers on social media.
"Beet It Sport are quality products; they help my performance and also with recovery after long training nights and game days" – Gino Boscia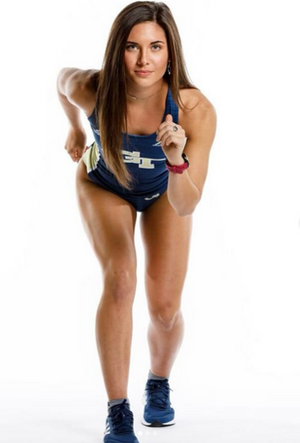 Mckenna Trapheagen
Mckenna Trapheagen is a Division I Cross Country/Track & Field athlete for the Georgia Institute of Technology, USA. McKenna achieved multiple race wins, course records and championship titles to achieve her athletic scholarship at Georgia Tech and she aspires to win a national title and eventually qualify for the Olympic Trials in the marathon following college.
"Beet It Sport has helped me feel more energic during workouts and competition. My stamina during critical, exhausting sessions has experienced an immense improvement since I started using Beet It Sport. I feel more physically capable to keep pushing on, whether it be a long, hard training run or an intense race effort. I love the fact that Beet It Sport is helping a wide variety of athletes! From rowers to runners to cyclists, Beet It Sport is connecting all of us through a collective drive to perform at our very best."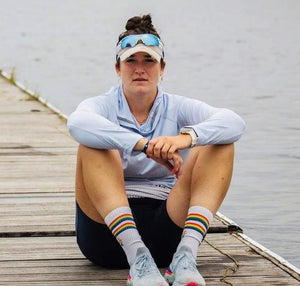 Kendall Chase
1.How did you get involved in rowing?
I started rowing my junior year of high school after one of my soccer teammate's parents told me I had a good physique for rowing. I decided to give it a try and signed up for a learn-to-row camp. I did a few camps and at these camps I saw that I was beating people who had been rowing for a while. That is when I knew that I had some major potential for growth in the sport.
2.What has been your greatest sporting achievement?
I would say that my greatest sporting achievement has been making the 2020 Olympic Team. It's a dream that most athletes have for themselves early on in their careers and I was able to make my dream become a reality. Making the Olympic Team has been the hardest thing I have ever had to do, both physically and mentally, and I am so proud of my past self for sticking with it even when there was no light at the end of the tunnel.
3.How are you feeling ahead of the Tokyo Olympics?
I feel like I have a mixed bag of a bunch of different feelings and emotions. I am nervous, excited, anxious, relieved that I actually made it, and I am also sad that a bunch of my teammates who I have trained with the last 5 years don't get to go. Besides feeling bitter sweet, I have a lot of hope for our boat. We showed a lot of speed during the selection process and I think that we can find even more speed over the next month as we prepare for the games.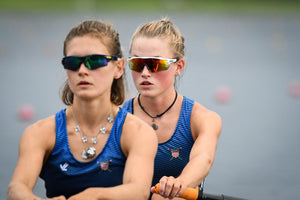 Grace Joyce
1. How did you get involved with rowing?
I started rowing my freshman year of high school, my older sister rowed and I decided to follow in her footsteps. There is a large walk-on component in the sport of rowing. Many athletes jump in at the beginning of college, but I was fortunate enough to have the opportunity to row through high school as well.
2. Growing up, who was your all time inspirational athlete?
My all-time inspirational athlete through highschool was Christine Cavallo. She is a lightweight world record holder and following her story shaped my early rowing life. We are now training together for this next quadrennial, which is wild. She is still my inspiration and I'm honored to consider her a teammate and friend.
3. What was your best rowing achievement rowing so far?
My greatest rowing achievement so far was getting second place at the 2021 Rowing Olympic Trials I. The winner of the event represents the United States at the Olympics. I was honored to race alongside legends of the sport, honestly it was a surreal experience.
Nick Ross – Soccer player
1. How did you get into football (soccer)?
Football has always been a passion of mine for as long as I can remember. From a young age I've always been happiest when I've got a ball at my feet. Football was big in my house growing up and with my friends at school, so it was impossible not to get in to it.
2. What motivates you to train and compete at the elite level?
I'm a very active and competitive person so I love competing every day in training. Also, nothing can replace the buzz of playing in front of a big crowd and winning games so that feeling motivates me to remain playing at the highest level I can.
3. How has Beet It Sport helped your performance?
Since taking Beet It Sport I've noticed an improvement in my overall stamina levels for games and just general energy. It really does help to keep me going until the last minute of the game, even when playing in high altitude venues like Utah and Colorado.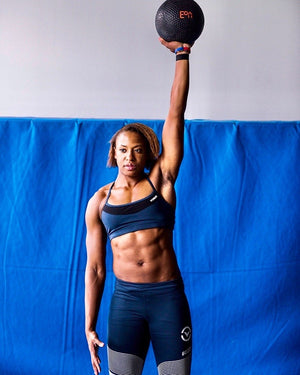 Lauren Gibbs – Bobsledder
1. Would you describe yourself as an athlete?
Yes, I have been in organized sports for as long as I can remember. I begged my parents to put me in soccer at the age of 8 and I have been competing ever since. I did just about every sport growing up but my three main sports were soccer, track and volleyball. I was the captain of my volleyball team at Brown, graduated academic and second team all-ivy. Then at 30, after a hiatus from competitive sports, I picked up bobsled and 3.5 years later won an Olympic Silver medal.
2. Do you participate in many races?
Yes – typically two team trials races, up to eight World Cup events, the World Championships and the US Nationals.
3. What motivates you to train and compete harder?
I want to know what it is like to be the best in the world and any one thing. Since I love pushing a bobsled, I have decided to make that my thing.
Photos by Molly Choma & David Salafia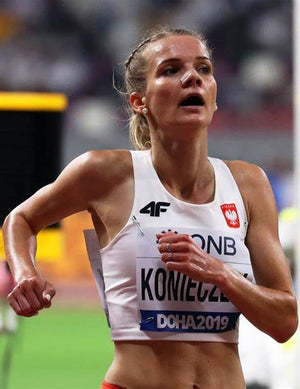 Alicja Konieczek – Runner
1. Would you describe yourself as an athlete?
Of course. However, I'm more than just an athlete. I'm a wife, a coach, a sister and a daughter who happens to love to run! Pursuing a healthy lifestyle is foundational to who I am.
2. How did you hear about Beet It Sport?
I first heard about Beet It when I was fortunate enough to compete at the World Cross Country Championships. I heard about the amazing effects that beet juice can have on athletes and wanted to see if the hype was real. Beets are amazing natural sources of nitrates which help your body do its job of processing oxygen. I noticed an immediate benefit to my racing, running and overall fitness. I noticed a serious benefit in my recovery time and overall wellbeing! Beet It is the main supplement I use because it's all natural and so good for you!
3. Anything additional you would like to add about Beet It Sport?
It is the most convenient product to travel with to and from races, workouts and everything in between. Even the TSA appreciates Beet It's compactable convenience! I can't train the way I do, and live the life I do, without Beet It!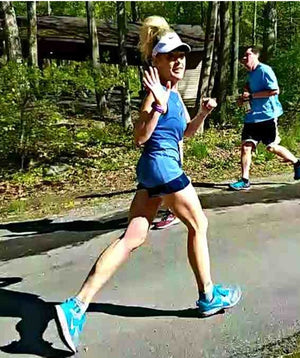 Kerry Zawadski
1. How would you describe yourself as an athlete?
I've been an avid runner for 18 years, running at least 200 miles a month and completing over 300 races in multiple states. I was 24 years old and started with run/walking two to three miles a day to lose weight. I lost 100lbs in nine months and have maintained my fitness now for nearly 20 years.
2. What motivates you to train and compete harder?
I am extremely competitive. I incorporate short fast runs, long slower runs and a good mix of tempo runs into my plan each week, with one rest/recovery day.
3. How did you hear about Beet It Sport?
Red Beets are my favourite veggie and so good for inflammation. So when my hubby John, owner of RoadRacer, told me about Beet It I was very curious of it for me and my fellow runners.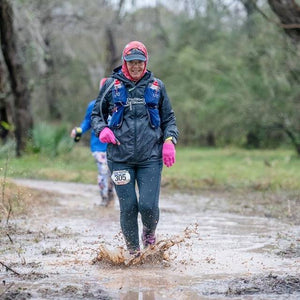 Melinda Howard – Long distance runner
1. How would you describe yourself as an athlete?
The best word to describe myself is: Tenacious. I am not the fastest runner you'll ever meet or the most gifted but I am as tenacious as they come.
2. How did you hear about Beet It Sport?
I had heard about Beet-It Sport from a few running friends. They swear by it and had been trying to convince me for a while to try it. I've always been cautious on "supplements?" I try not to take a lot of different "fad" things but seeing as my friends had been taking it for quite a while with great results and had bugging me for the same amount of time, I finally gave it a try.
3. Did you notice a benefit to using Beet It Sport?
Immediately! Isn't that amazing how fast a person can tell a difference? I was running with MFH (My Favorite Husband) and hadn't mentioned to him that I was trying something different. On our run he mentioned two times that I was running stronger and more consistent. I was like, So it's not just me! How awesome is this!?!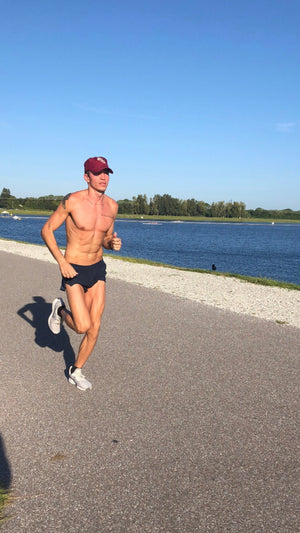 Blake Riley – triathlete, runner and coach
1. Would you describe yourself as an athlete?
After the years of hard work I've put in a can definitely describe myself as an athlete. I'm very grateful for how far I've come and continue to work hard as I strive to qualify for the 2024 Olympic trials for triathlon posting around 3-4 hours of training per day.
2. Do you participate in many races?
I typically will do around 8 races per year with 4 being premiere and high quality races. I think it's good to race and sharpen the legs without absolutely killing yourself all the time.
3. How did you hear about Beet It Sport?
I have heard about Beet It Sport because it is a company that is very popular within the endurance athlete world and I have placed a few orders and enjoyed the product! I'm very excited to continue using Beet It Sport because it helps fuel me to reach my goals.
4. Did you notice a benefit to using Beet It Sport?
I have definitely noticed a benefit using Beet It Sport, after consistently using the product your body will typically feel more prepared for workouts and races. Going the extra mile to order a high quality product like Beet It Sport will allow us to strive to work at a higher standard. I love the scientific backing of the product that allows us to understand the physical benefits of the product.
Blake is coach of Southeast Track Running Club.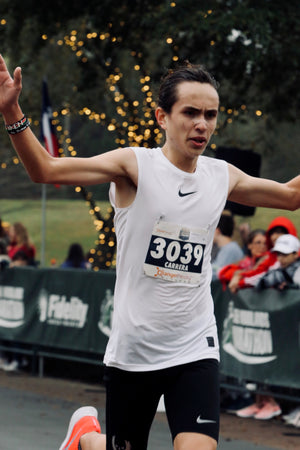 Mauricio Carrera – Long distance runner
1. Would you describe yourself as an athlete?
I started running about a two years ago, I have been improving my times dramatically and have been training under Olympic Coach/Athlete Luis Orta. I am 17 years old, and have been running half marathons, various 5K's, 10K's and 10 Miles. I am aspiring to become a professional runner in the near future.
2. Do you participate in many races?
Overall I am doing 10-15 races per year, it just depends on the distance of those races. If I'm doing short races, 5K's and 10K's, I usually do more races per year, but if my race calendar is full with Half Marathons or 10 miles races, I usually do less.
3. What motivates you to train and compete harder?
When I was seven years old, my four year old cousin passed away due to a brain aneurysm. I have a strong mentality, my four year old cousin motivates me to run everyday, she motivates me to become better everyday, to break personal barriers, to continue to grow. I believe, just like the worlds best marathon runner says, "with a good heart and a good mind, anything is possible."
4. How did you hear about Beet It Sport?
As mentioned above, I have always been looking for natural ways to improve my running capacity and overall health. Which is why I saw that the most successful running team in the world using this product and I started researching and bought the product. I started using it usually days leading up to competition and felt great. I broke my personal best at the half marathon the first week I started using this. This product actually helps because Nitrate is beneficial for running.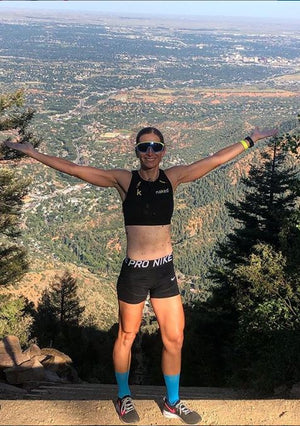 Jana Richtrova – Triathlete
1. Would you describe yourself as an athlete?
I have always been an athlete. I grew up playing basketball, and that's actually how I came to the United States when I was 18 years old.
2. Do you participate in many races?
I focus on long distance triathlons and mostly the ironman distance (2.4 mile swim/112 mile bike/26.2 mile run), so I don't race too often as it takes quite some time to get ready and also to properly recover, but in the last 2 years, I have done 3x Ironman races in 12 months, plus 70.3s and other running races as well.
3. How did you hear about Beet It Sport?
My coach actually introduced me to "Beet It Sport" few years ago, and I was quite happy with the taste. I used to juice beets at home, but really just didn't enjoy the taste at all so when I came across Beet It Sport shots, I was ecstatic!
4. Did you notice a benefit to using Beet It Sport?
Yes!  I use Beet It Sport shots before intense sessions, and feel like I can really get just that little extra out of myself. I also use it before all my races, and I do believe that it gives me that little extra competitive advantage you need to reach the top. I love the convenience of Beet-It-Sport shots, and the fact I can bring it with me anywhere. The taste is great, and the benefits are proven.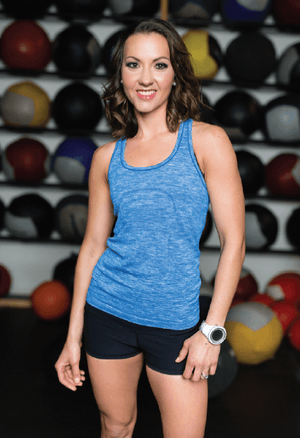 Amanda Foland – Triathlete & Sports Nutrition Specialist
1. Would you describe yourself as an athlete?
Every day I work towards having the title of an athlete. My goal is to work on the entire aspect of being an athlete; physical, mental, nutritional and to never stop learning how to push to be my best.
2. Do you participate in many races?
Every year is different, but I tend to participate in 2, 70.3 distances and add in sprint/olympic distances to keep speed up. In 2019 I will be participating in 4, 70.3 races along with local sprints to stay fresh.
3. How did you hear about Beet It Sport?
I have known the benefits of beets for a while, and I incorporate shots and the real beets into race week or heavily loaded training weeks/weekends. I came across Beet-It-Sport when I was doing research on supplements and was impressed not only by the ingredients listed but the amount of research that when into the products. To me, you can not out do science. I was instantly hooked.
4. Did you notice a benefit to using Beet It Sport?
Absolutely, the amount of energy and lack of inflammation I noticed from Beet-It-Sport by far surpassed the other brands I have tried. My body tends to hold a lot of inflammation from high stress, so increasing my intake of supplements such as Beet-It-Sport allows me to recover faster, and in return train harder and perform better.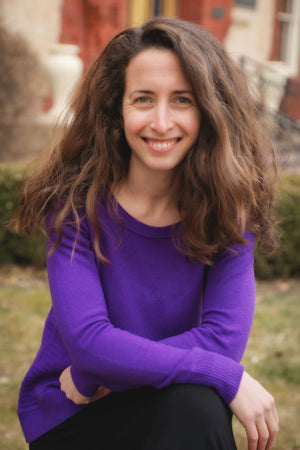 Nicole Rubenstein – Cyclist & Sports Nutritionist
1. Would you describe yourself as an athlete?
Absolutely. I consider an athlete to be a person that regularly participates in sport. In addition, it's someone that has a strong drive to compete or improve their skill set. I currently consider myself to be a cycling athlete.
2. How did you hear about Beet It Sport?
As a dietitian in the field of athletics, I learned about Beet It Sport through attending sport and nutrition conferences. Beet root juice is a well-researched ergogenic aid, and Beet It is the most reliable one on the market.
3. Did you notice a benefit to using Beet It Sport?
Absolutely. The biggest change I've noticed is when I drink it 2-3 hours before a morning of downhill riding. I notice my endurance improves quite a bit and I can ride longer without fatiguing as fast.
4. Anything additional you would like to add about Beet It Sport Shots?
I think Beet It is a well-researched product and benefits many of the athletes that I work with. Don't forget to time your intake of the shot – consider the research on when nitrate levels peak to determine the optimal time for you to consume the product. For most athletes it's about 2 hours before the start of exercise.
2018 UK Ambassadors
Gary Lee – Runner
Malcolm Howard – Hiker/ Outdoorsman
Jason Randle – Obstacle course racer
Shawn Crosswhite – Obstacle course racer
Mike Tittle- Half Marathoner
Charles Remillard – Distance runner
Addison Hendricks – Ultra distance runner & triathlete
Jim Vaglica – Fitness advocate 
Mitch Adshead – Texas tri-champ
Anthony Costales – Rising road & trail runner
Meghan O'Leary – Rower 
Becoming an ambassador
Our brand ambassadors receive a supply of two trays of Nitrate 400 shots for their ambassador month, and use the @BeetItSport handle and #beetitsport hashtag on their profiles for the duration, so if you'd like to join the programme, fill in the form below and we'll get back to you with some details and some questions.